Visit us
22 Mansfield Cresent
Gordon's Bay
Cape Town, 7140
Do you have a question? We work with many clients on a daily basis and here are some frequently asked questions.
If you cannot find what you are looking for on our website please feel free to contact us for more information.
Contact Us
info@ccreations.co.za
+27 (76) 327-2033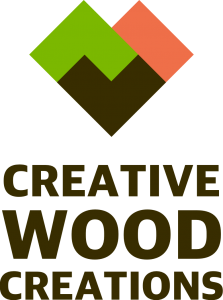 What is pine wood?
Pine wood is a common soft type of wood, but don't let that fool you. Pine offers plenty of strength, making it the most used softwood worldwide as it is easy to work with. Pine wood comes in different shades of cream, yellow and white which makes it perfect to disguise the pine and make it look more expensive such as oak or walnut. Pine does have knots present which adds to the rustic look and feel.
Is pine wood a good option for furniture?
Yes, pine wood does make good furniture. Pine is more durable and cost less than other wood like cherry, maple, and oak. Pine wood is quite versatile by nature thus making it perfect to use in conjuntion with other types of wood.
Is pine wood more prone to sustain nicks and dents?
Yes, but that does not take it out of the running for serving your home furniture collection well. If pine furniture is built correctly by using the correct joinery methods then it can last for decades, just like your hard woods.
Why does pine furniture cost less than hardwood furniture?
Pine wood furniture costs less because pine trees grow rapidly fast and is readily available all around the world. In South Africa we have one of the largest population of pine trees in the world in areas such as Sabie (Mpumalanga) and George (Western Cape).
Are Pine trees indigiouness to South Africa?
No, pine seeds were brought to South Africa in the late 1600's by Jan Van Riebeeck.
Can pine furniture be used outside?
Short answer, yes; but only if the finished product is treated and sealed with a quality exterior varnish or sealer. If you would like to keep the furniture the natural pine colour, we suggest using CCA Treated pine wood. CCA (Copper, chrome and arsenate) treated wood is pressure treated wood to protect it from rotting and damage from weather conditions.
What type of hardware is used to make pine wood products?
We use a combination of chipboard screws and alphatic wood glue to ensure a long lasting product that will not break or pull apart after a few years.
How do we get the smooth finish on all wooden products?
We use a baby grinder with a variety of different grid sanding discs. We usually start with a 36 grid disc to get most of the imperfections on roughness off. We then repeat the process with a 60 grid sanding disc. The final finish depends on the needs of the client but we can sand it down to a 100 grid finish to give it that extra smooth and sleek finish.
How long does manufacturing take?
Depending on the size of the order, manufacturing can take anything between 3 and 5 weeks from date of order.
Pickup / Delivery
Options & Guidelines
Cape Town
Local pickup, or delivery on request at additional cost. We do not deliver ourselves therefore we will provide you with a quote from our trusted sub-contractors.
Western Cape (outside Cape Town)
Local pickup, or delivery on request at additional cost. We will provide you with a quote from trusted courier/transport companies.
Rest of South Africa
Own pickup/delivery arrangements. We will provide you with contact details of trusted courier/transport companies.
Choose your new space
Decide where you would like your new wooden product to go and clear the space.
Measure twice and measure again!
Confirm the size of your new space and choose the size of your hand-crafted product accordingly.
Prepare for delivery
Ensure entry access for the delivery team and clear the path for the day of delivery.